Cognac *** ( 4 years old)
Although very young, its already very harmonious. The floral perfumes of young Cognac are enriched with the flavors of wood. We reserve it for cocktails.
Cognac VSOP (8 - 10 years old)
Mellower Cognac with the dominant vanilla perfume. We offer you a Cognac of great delicacy.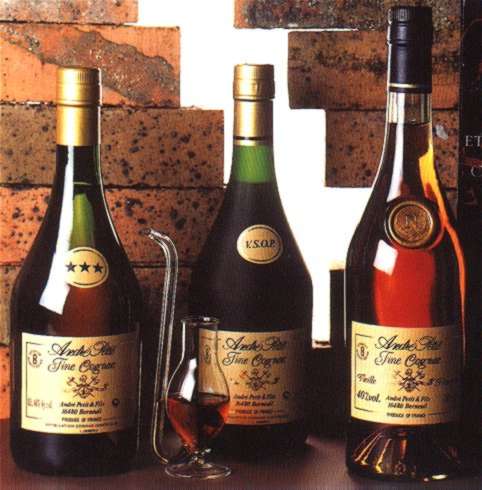 Cognac *** (4 ans de vieillissement)
Bien que très jeune, notre Cognac *** est déja harmonieux. Les parfums floraux de l'eau-de-vie jeune sont enrichis d'odeurs boisées. Nous réservons ce Cognac aux basses Cocktails.
Cognac VSOP (8 à 10 ans vieillissement)
Cognac plus mur, les parfums vanillés dominent. Nous vous proposons un Cognac d'une grande finesse qui réjouira les nouveaux amateurs.